Burial Vaults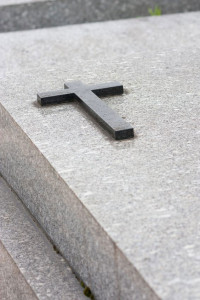 We have extensive experience in assisting families who wish for burial in their own unique vault.
A burial vault is when human remains are placed in a protective structure of brick, stone or concrete, within a grave plot, designed to protect the coffin or casket, from the strenuous physical forces associated with burial in the earth.
In keeping with the protection and security that is provided by burial in a vault, we are also able to provide a range of hermetically-sealed caskets, constructed from a range of protective metals and semi-precious materials such as copper and bronze. Additionally, our range of coffins can be fitted with a zinc or lead lining, affording additional protection.
If you would like to discuss the purchase or construction of a burial vault, or if you would like any advice, please contact us on the phone number at the bottom of this page, just scroll down.