Cremation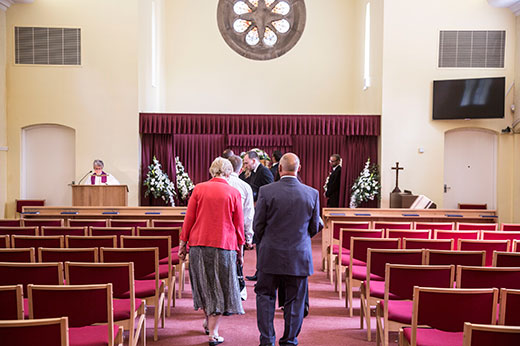 The decision to cremate a loved one is very personal, with people of all colours and creeds deciding to say goodbye at the local crematorium chapel for a raft of different reasons.
Without doubt it has become more socially acceptable but, at a wider level, cremation, for some, is considered more environmentally friendly than burial, whilst for others it offers greater flexibility when it comes to memorial services; options for cremation services are almost limitless.
There is growing national acceptance of cremation and religious restrictions are diminishing – the Catholic church, for instance, lifted its ban on cremation in 1963 – and greater migration to retirement locations mean families are now far less likely to live close to what they might once have described as the 'local' cemetery.
But, more than anything, it comes down to personal preference. Do you have a view? Did the deceased leave any specific wishes? Not sure? Feel mixed up?
Don't worry, call Eric F. Box now and let us hand hold you through this difficult and often confusing time. Please contact us on the phone number at the bottom of this page, just scroll down. Equally click here to go to our Catalogues section where you can download a copy of our 'My Personal Wishes' booklet.