Eternal Reefs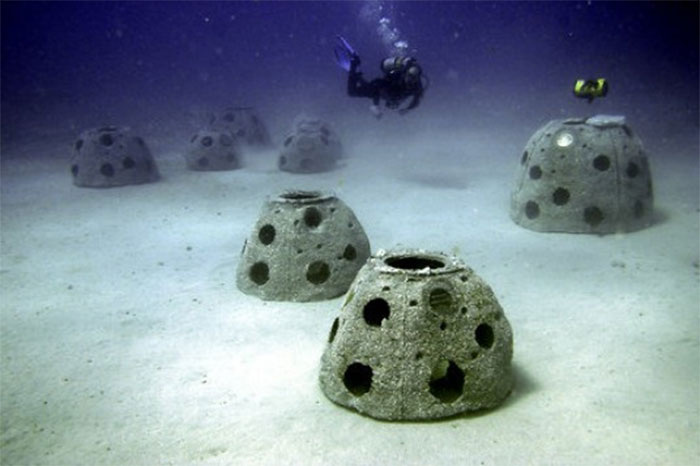 Did your loved one's heart lie close to the water? A fisherman, a sailor? If so, you might want to think about a 'Memorial Reef'.
The literal description of a reef is: "a ridge of jagged rock, coral, or sand just above or below the surface of the sea." Imagine, therefore if you could have one manufactured as a memory to that person dearest to you?
That's just what happens. Our Memorial Reefs are made from environmentally-safe cast concrete, into which cremated remains are placed, and then positioned in designated areas of the ocean to create and encourage artificial reef formations.
Currently there are more than 1800 Memorial Reefs placed off the coasts of Florida, South Carolina, North Carolina, Maryland, New Jersey, Texas and Virginia. There is an entire memorial package available. For more details please contact us on the phone number at the bottom of this page, just scroll down.