Fireworks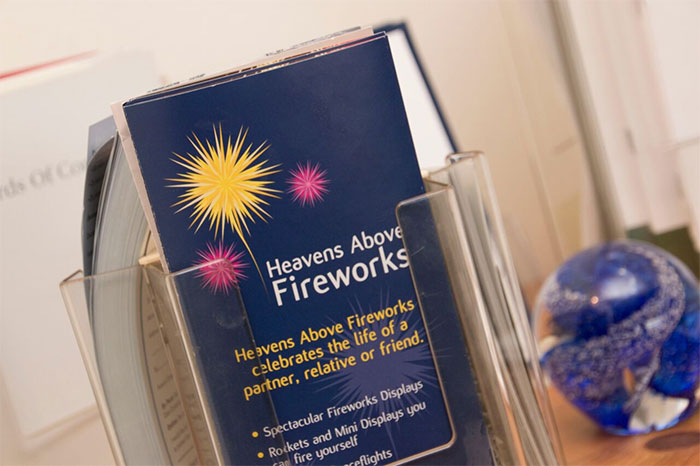 We all know people who live life to the full, those with passion and fire in their hearts. That's why we have developed something truly unique for those one-of-a-kind individuals.
It is possible to place your loved one's cremated remains in a series of fireworks, enabling them to be the central part of a spectacular display watched by family and friends. It is a very different way to say your goodbyes, however, it is a time when friends and close relatives are also able to share a happy, if somewhat sad, time together.
There are different types of displays to choose from, ranging from a simple farewell to a spectacular goodbye, and each can be tailored to meet your needs with fireworks synchronizing to a favourite song, or even displaying the name of your loved one.