Lifegem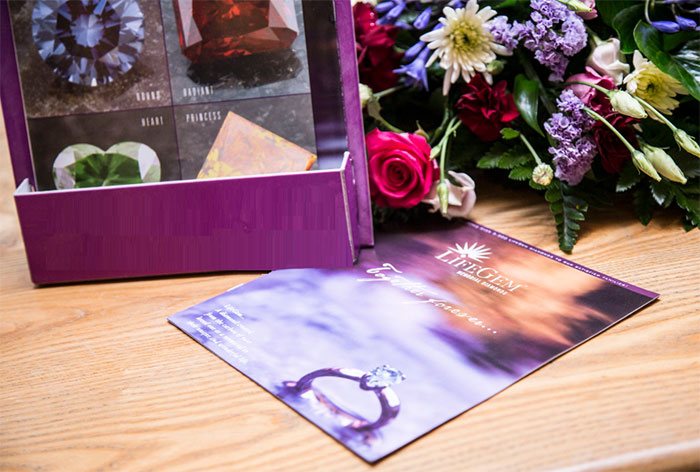 A Life Gem is a certified, high-quality diamond created from a lock of hair, or the carbon in the cremated remains of your loved one.
Not only is it timeless and a way to embrace your loved one's unique life, but it will also bring you comfort when you most need it, and provide a lasting memory that endures for the rest of your life.
Life Gem has been producing Memorial Diamonds since 2001, and a range of brilliant colours are available, along with almost any cut you desire. Diamonds can be made between .25ct and 1.5ct and placed into a range of cremation jewellery from rings to pendants.
For more details please contact us on the phone number at the bottom of this page, just scroll down.