Traditional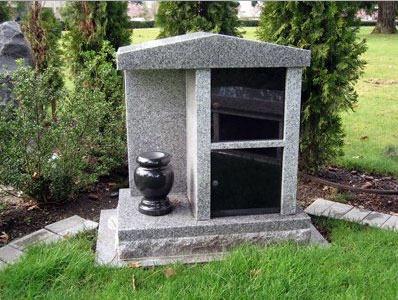 Where cremated remains are to be interred (buried), a more traditional memorial would be similar to that used in a funeral burial, essentially a 'cremated remains tablet' or headstone.
However, if the cremated remains are to be scattered in the crematorium grounds, some people prefer a 'living' memorial that might, for example, be a planted tree or even a rose bush dedicated to the memory of their loved one.
Equally there are other alternative memorials such as benches with, perhaps, a carved inscription, bird boxes or even a Book of Remembrance in which the death of a loved one is recorded. If you need any help please contact us on the phone number at the bottom of this page, just scroll down.