Accreditations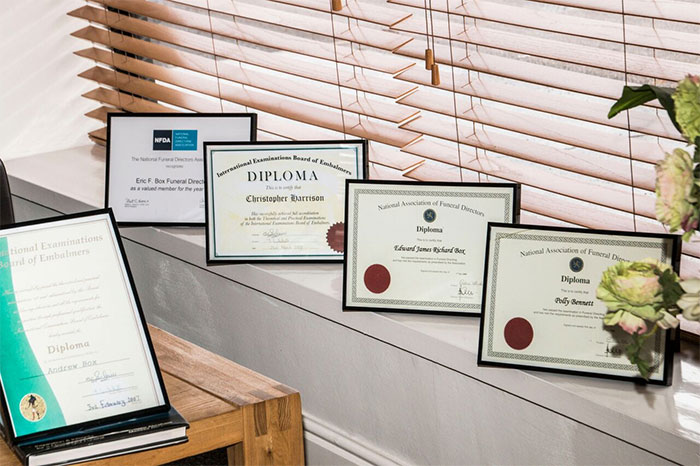 National Association of Funeral Directors (NAFD)
The National Association of Funeral Directors is the country's leading funeral trade association and is dedicated to maintaining the highest professional standards within the profession; we adhere to them closely. The organisation has been supporting funeral directors for more than 100 years and monitors its members to ensure compliance with its strict Code of Practice. For further information view: www.nafd.org.uk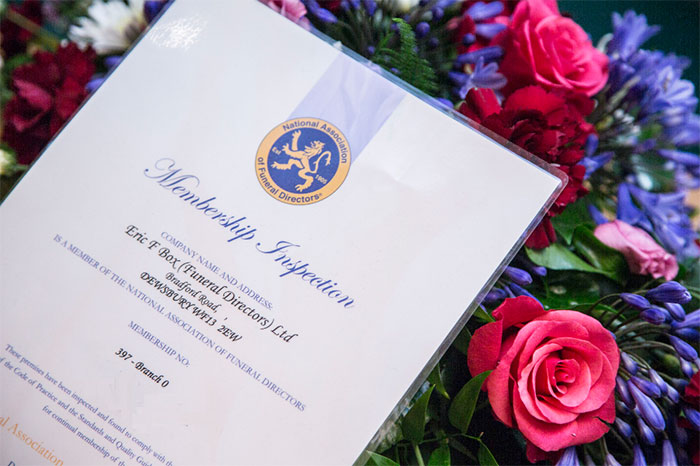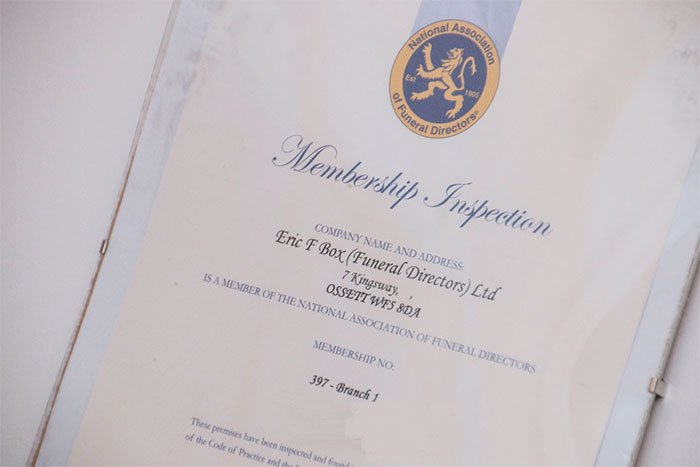 National Funeral Directors Association (NFDA)
The National Funeral Directors Association is the worldwide source of expertise and professional resources for all aspects of funeral service. Through education, information and advocacy, the NFDA is dedicated to supporting its 19,000 individual members in its mission to provide families with meaningful end-of-life services of the highest quality. For further information view: www.nfda.org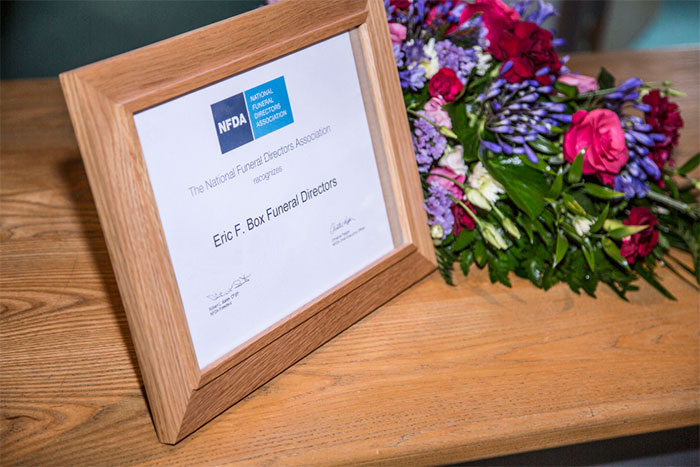 International Federation of Thanatologists Association (IFTA)
Thanatology is the scientific study of death. It investigates the mechanisms and forensic aspects of death, including bodily changes, the post-mortem period and social impacts.
The IFTA was founded in 1970, transforming into a worldwide federation of funeral services in 1988. For further information view: www.thanos.org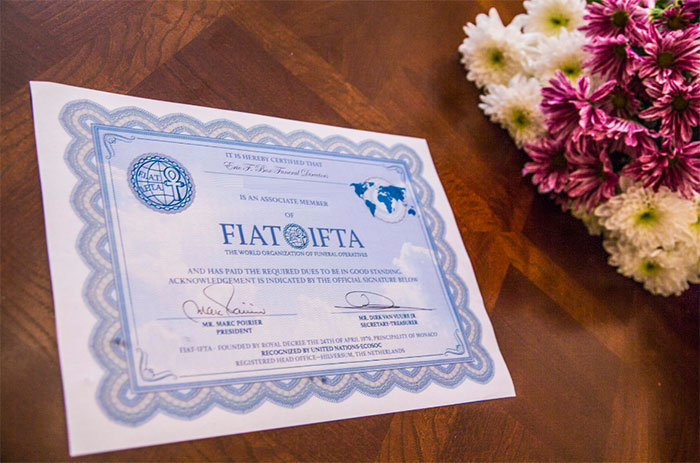 British Register of Accredited Memorial Masons – BRAMM
BRAMM was set up in 2004 with the aim of establishing a network of nationally accredited businesses and registered fixers that will ultimately replace individual registration schemes.
For further information view: www.bramm-uk.org
Click here Eric F. Box Funeral Directors Membership Certificate