Pairs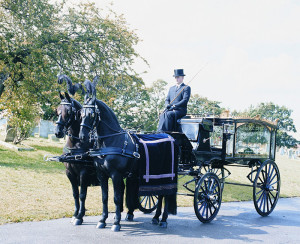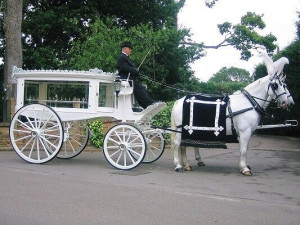 A horse drawn hearse is not only from another period in history, but is also a statement, largely the result of its sheer elegance. If you want people to sit up and take notice, then this aspect of Box's service is sure to stop people in their tracks and result in a few intakes of breath.
The funeral hearse – traditionally associated with the Victorian period – is available in black and white and, as our photographs show, can be drawn by either 'Belgium Black' horses or our equally elegant white steeds.
Increasingly popular, it is a magnificent way of saying your final farewells, and is a firm favourite of families wishing to express their love and respect for someone in a unique way. Equally it has been used as an expression of thanks by friends and relatives of community leaders, keen to show their appreciation of someone who has made a real difference to the lives of those around them.