Pre-paid Funerals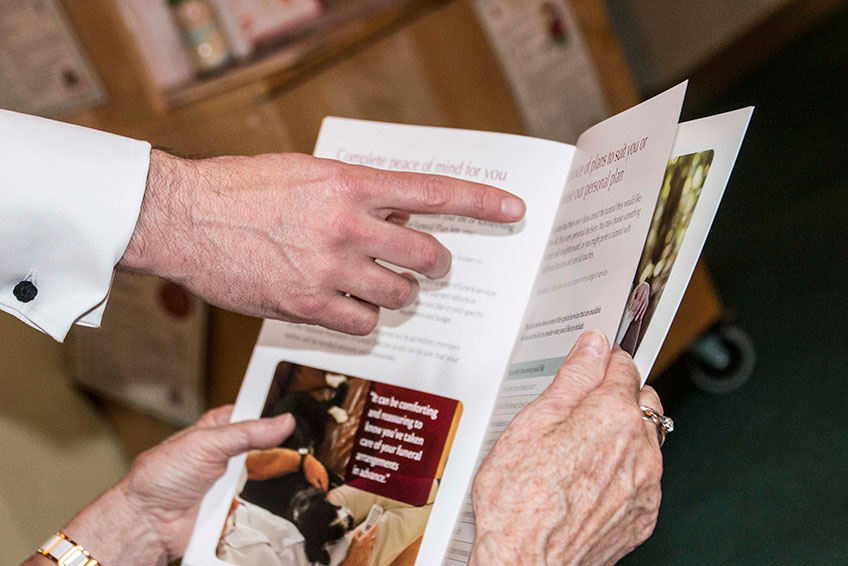 Traditionally families took care of funeral arrangements after a loved one had died.
In most instances the arrangement probably worked perfectly well. However, times are changing and, these days, people often want more say over their 'arrangements', hence the emergence of the pre-paid funeral plan.
In the simplest possible language you plan your funeral whilst you are still living. Morbid? Certainly not! We like to call it caring and forward thinking, quite simply because a pre-paid funeral plan gives relatives peace of mind (they won't have to find any money when you die) and you the comfort of knowing that your surviving loved ones won't need to 'speculate' about what you 'might' have wanted.
Read the pages within this section of the website and learn more.